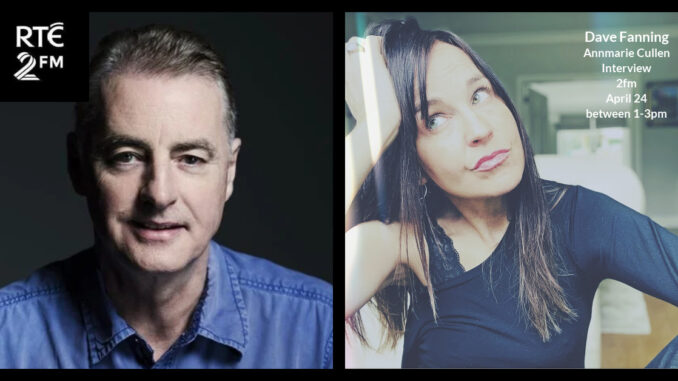 Hey Guys!
I am so happy to announce that I will be interviewed by DJ legend and national treasure, Dave Fanning on 2fm this Saturday, sometime between 1-3pm.
If you're in Ireland, it's 90-92fm on the dial or available anywhere in the world on the live player.
Dave has supported indie artists for years and years.
Thanks also to 2fm for giving indie artists airplay on a national station.
My new single 'What I Once Meant To You' is out now.