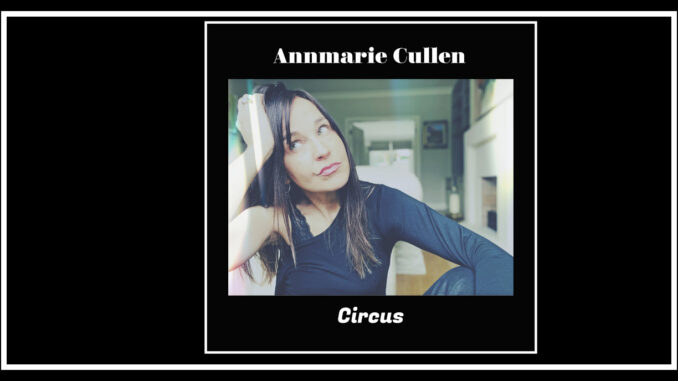 Hey Guys!
My new single CIRCUS is out on June 24th. Here is a 30 second teaser. It would mean a lot if you would follow me on SPOTIFY to get alerted when all my new material is released.
Thanks for supporting.
Thanks to my amazing musician friends for collaborating with me on this song.
Written by Annmarie Cullen and Beth Thornley
Produced by Annmarie Cullen
Additional Production by Gabriel Mann
Mixed by Gabriel Mann
Backing Vocals: India Carney
Drums: Adam Marcello
Bass: Paul Bushnell
Vibey Electric Guitars: Meg Toohey
Cello: Richard Dodd
Piano: Beth Thornley
Carnival Piano: Gabriel Mann
Rhythm Guitars, Guitar Solo and additional piano: Annmarie Cullen
Mastered at Abbey Road Studios, London by Sean Magee.